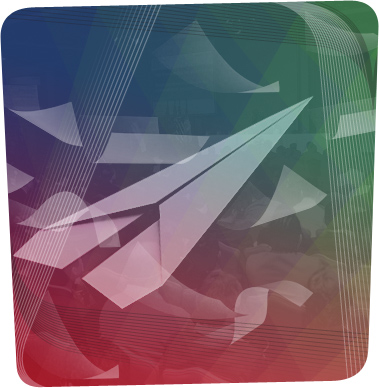 PAPER SUBMISSION FOR ICoFCS 2015 - INTERNATIONAL CONFERENCE ON FORENSIC COMPUTER SCIENCE and ICCYBER ICMEDIA 2015 JOINT CONFERENCE
PARTICIPANTS: criminal experts, researchers, faculty, forensic scientists, police officers, magistrates, police managers, undergraduate and graduate students, information security, intelligence and forensic analysis professionals, and other forensic science computing and multimedia stakeholders.
MAJOR TOPICS OF INTEREST: Cybercrime expertise, Methodologies and tools, International police cooperation, Computer law, Related applied technologies, Information security, Human rights
SUBMIT YOUR PAPER: via the conference website only, on conferenciaintegrada.org.br, by clicking "paper submission".
PAPER SUBMISSION AND PRESENTATION:
Official languages: Portuguese and English
PDF files only: one copy bearing no author/s identification for double blind review purposes and one bearing full identification (name, academic background, current professional or academic association and all authors' E-mails).
Text to be formatted according to the templates made available for Microsoft Word, Open Office Writer or Latex.
Limit of 10 pages, including figures, tables, references and appendices.
ORAL PRESENTATION: The authors of the selected papers will be invited to speak at the Conference.
PUBLICATION OF PAPERS: all papers selected by the Scientific Committee will be published in the event's annals and made available for download in PDF format from the Conference website.
ICCYBER ICMEDIA 2015 BEST PAPER AWARD: The Scientific Committee will choose the best paper, which will receive the ICCYBER ICMEDIA 2015 BEST PAPER award consisting of R$ 3,000.00 (three thousand reais) and a commemorative plaque to be presented at a ceremony during the ICCYBER ICMEDIA 2015 Joint Conference.
SCHEDULE:
Starting date for online submissions via the conference website, conferenciaintegrada.org.br: 03/27/2015
Deadline for paper submission:

04/30/2015

05/12/2015
List of selected works published on the conference site and notification e-mailed to authors: 05/20/2015
Deadline for final version submission: 05/25/2015
Confirmation of oral presentation: 05/28/2015
Publication of final Forensic Academy track schedule on the conference website, including all oral presentations: 05/30/2015
Oral presentation at the conference: 06/23-25/2015
English